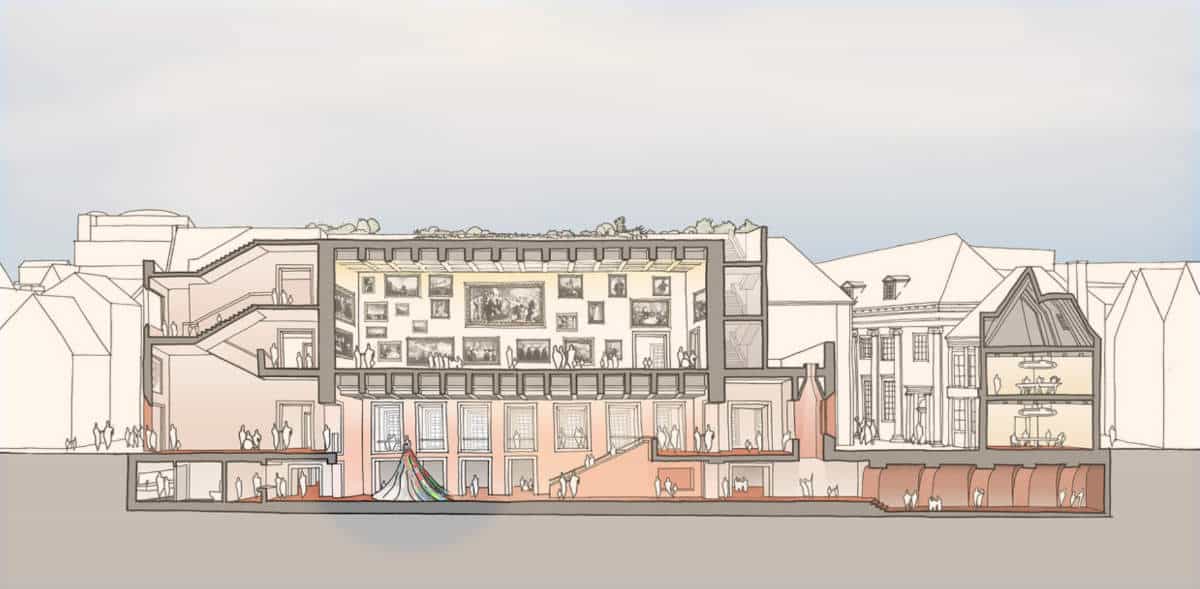 Expected in 2025 -

Home of Amsterdam Rainbow Dress to be remodelled

The Amsterdam Rainbow Dress finds its home away from home in many cities across the world. Where it's modelled and shown to eager audiences willing to open their eyes and be informed on the many challenges the LGBTI+ community face all over the world.

Our true home is of course Amsterdam and the owner of the dress, The Amsterdam Museum, is looking to remodel. The museum now is spread over 25 buildings without logical routing. The new redesign will house 100.000 unique items and is to be completed before the 750 anniversary of the city of Amsterdam in 2025.

One of those unique items is of course The Amsterdam Rainbow Dress. In these artist impressions you can see the shining role it plays in the main hall.

We invite you all to come and see it when that time comes.