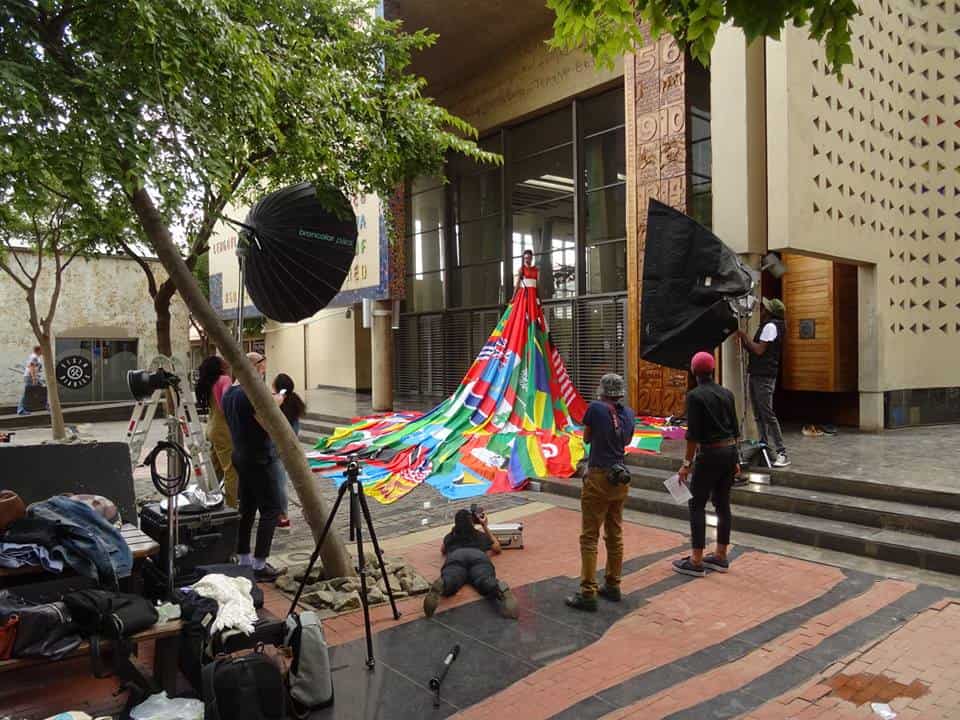 8 December 2018 -

INTERNATIONAL HUMAN RIGHTS DAY 2018, SOUTH AFRICA
INTERNATIONAL HUMAN RIGHTS DAY 2018, SOUTH AFRICA
From December 8th – 15th 2018 the Amsterdam Rainbow Dress Foundation visited South Africa. Invited by the Dutch embassy in Pretoria, the dress was presented at Constitution Hill in Johannesburg during the international Human Rights day, which is celebrated every year on December 10th.
In addition, the foundation's representatives were part of a discussion program on LGBTIQ+ rights at the Dutch Embassy in Pretoria. From the South African capital we flew to Cape Town, where the dress was presented at the MOCAA Museum, where once again the foundation's representatives participated in a substantive program on LGBTIQ + rights. Photos of the dress' first appearance on the African continent can be found in our photo gallery.
During our stay we spoke of our mission on several television and radio shows, in addition to the dress being showcased on the front page of the Daily Sun, one of South Africa's leading newspapers.